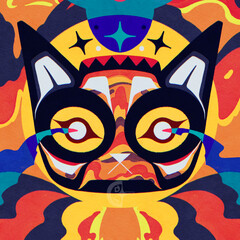 cerberus star
Illustrator & formline artist
Phoenix, United States
Summary
I'm a multidisciplinary artist who works in semi-realistic illustration, Indigenous formline art of the NA Pacific Northwest coast, and unique blends of the two!
My primary subjects are animals, monsters, and anthropomorphic characters. I have experience with cover & merch designs, poster illustrations, and more. I really enjoy working narrative themes and surrealist/symbolic imagery into my art, so my skillset is well-suited for marketing illustrations and covers where the essence of something is concentrated into a single art piece - and whatever else you're interested in having me try.
Full portfolio is at http://c-rber.us/ !
Skills
Illustration
Book Cover Illustration
Cover illustration
Anthropomorphic art
Formline
Indigenous art
Native art
Formline design
Software proficiency